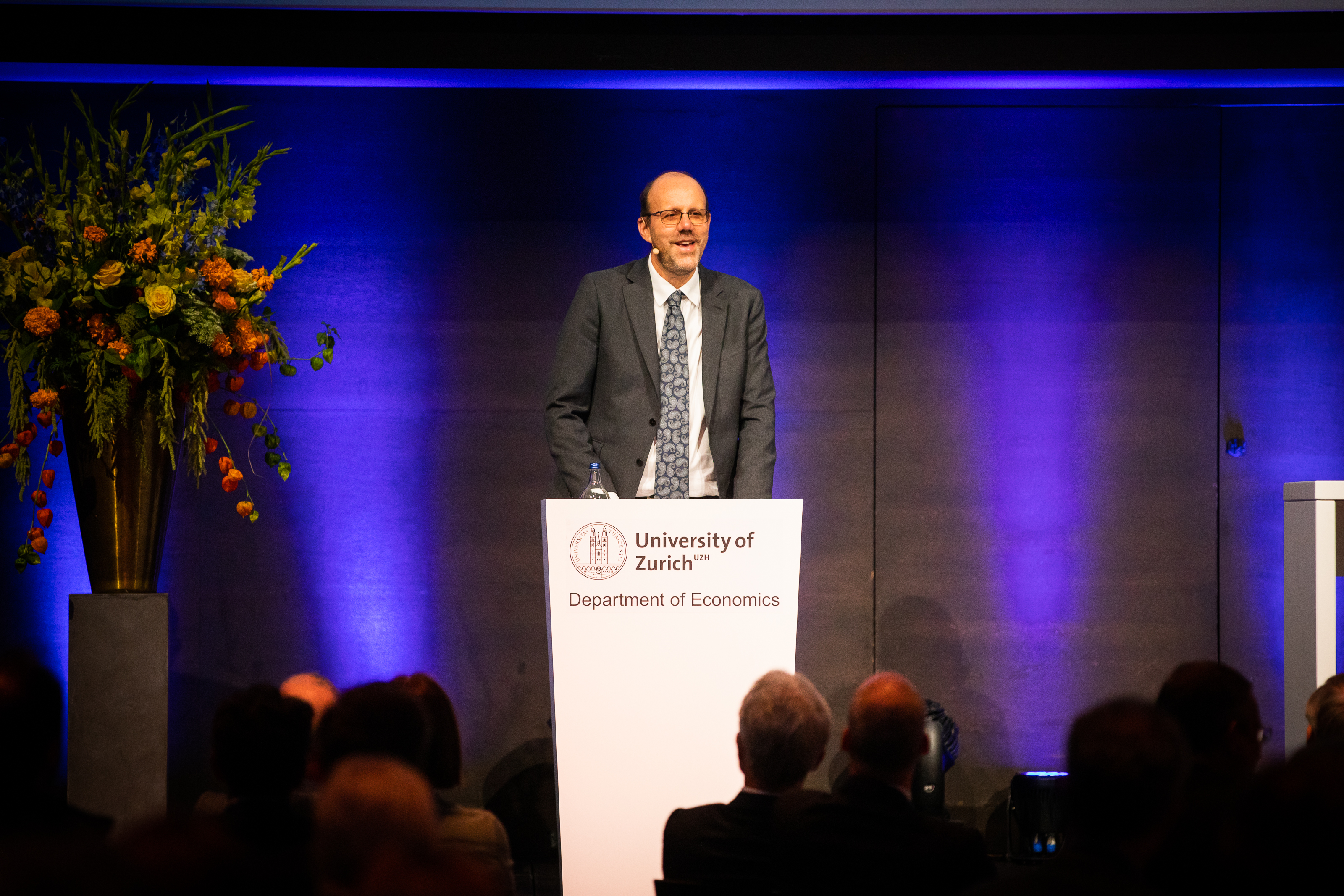 Promoting Global Health and Fighting Poverty
Livestream, 29 September 2021
---
How can we promote health and alleviate poverty in developing countries? Development economist and Nobel laureate Michael Kremer provides a solution to obtain reliable answers for this question. It involves dividing the issue into smaller, more manageable questions – an experimental approach characterized by rigorous testing. He talked about his work in a keynote in Zurich, organized by the Department of Economics and the Excellence Foundation Zurich.
In his keynote, Kremer drew parallels between his work and innovation processes from the business world, such as new product launches which often involve A/B-testing. He showed how development aid can be made more effective if measures are rigorously tested. Equally important for him is the cooperation with local authorities and institutions, he said. This is often seen as an obstacle, but according to Kremer this is a misconception. After all, coordinating and dealing with the local people and conditions offers an interdisciplinary perspective, which is very valuable for research.
Missed the event?
Media coverage
For economist Michael Kremer, stockpiling capacity is the key to fighting a pandemic. Switzerland is ideally suited for this, he says in an interview with NZZ. However, to ensure that more Corona vaccines become available quickly, he proposes a lower dosage. This would probably also reduce vaccination skepticism, he speculates.
Link to article (in German): https://www.nzz.ch/wirtschaft/nobelpreistraeger-kremer-milliarden-mehr-impfdosen-fuer-die-welt-ld.1645522
About the Speaker
Development economist Michael Kremer (University of Chicago) has introduced a new approach for obtaining reliable answers to this question. It involves dividing this issue into smaller, more manageable questions – an experimental approach for which he and his colleagues Abhijit Banerjee and Esther Duflo were awarded the 2019 Nobel Prize in Economics.

Michael Kremer has been able to test a range of interventions using field experiments since the mid-1990s, for example for improving educational outcomes or child health. Kremer questions general recipes for development aid – neither the complete rejection of all financial aid nor the glorification of development aid as the only way out of the debt trap for African countries are worthwhile. His focus is on evidence – that is, on whether a measure makes sense economically and improves the health of those affected. "I see my role as providing that evidence," explains Kremer.
Program
18:00
Welcome Address
Ernst Fehr, Professor of Economics, University of Zurich
18:10
Keynote: Promoting Global Health and Fighting Poverty
Nobel Laureate Michael Kremer, Professor of Economics, University of Chicago
ca. 19:15
End of Event
Contact
University of Zurich
Department of Economics
Schönberggasse 1
CH-8001 Zurich
Sally Peggs
+41 44 634 57 99
sally.peggs@econ.uzh.ch
---